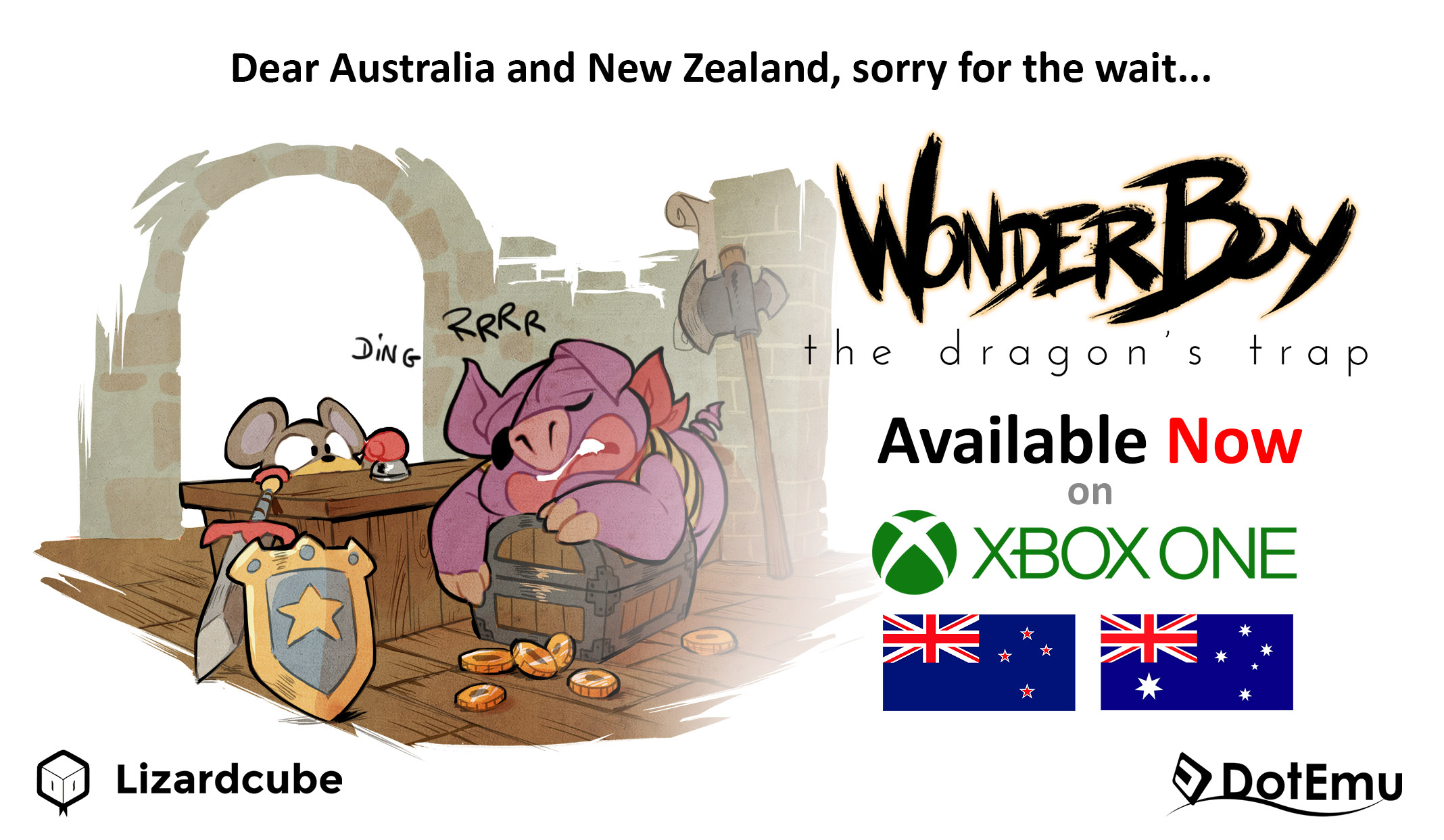 Dear players from Australia and New Zealand, we are genuinely sorry for the wait!
It is a long story to tell, but we finally managed to obtain the ratings to release in Australia + New Zealand, and passed all Microsoft certifications: the game is now out! Please accept our apology for this delay.
Enough talking! More playing!
Please tell your friends! We know how popular the Master System was in AUS+NZ :)
Links